What kind of library do we want?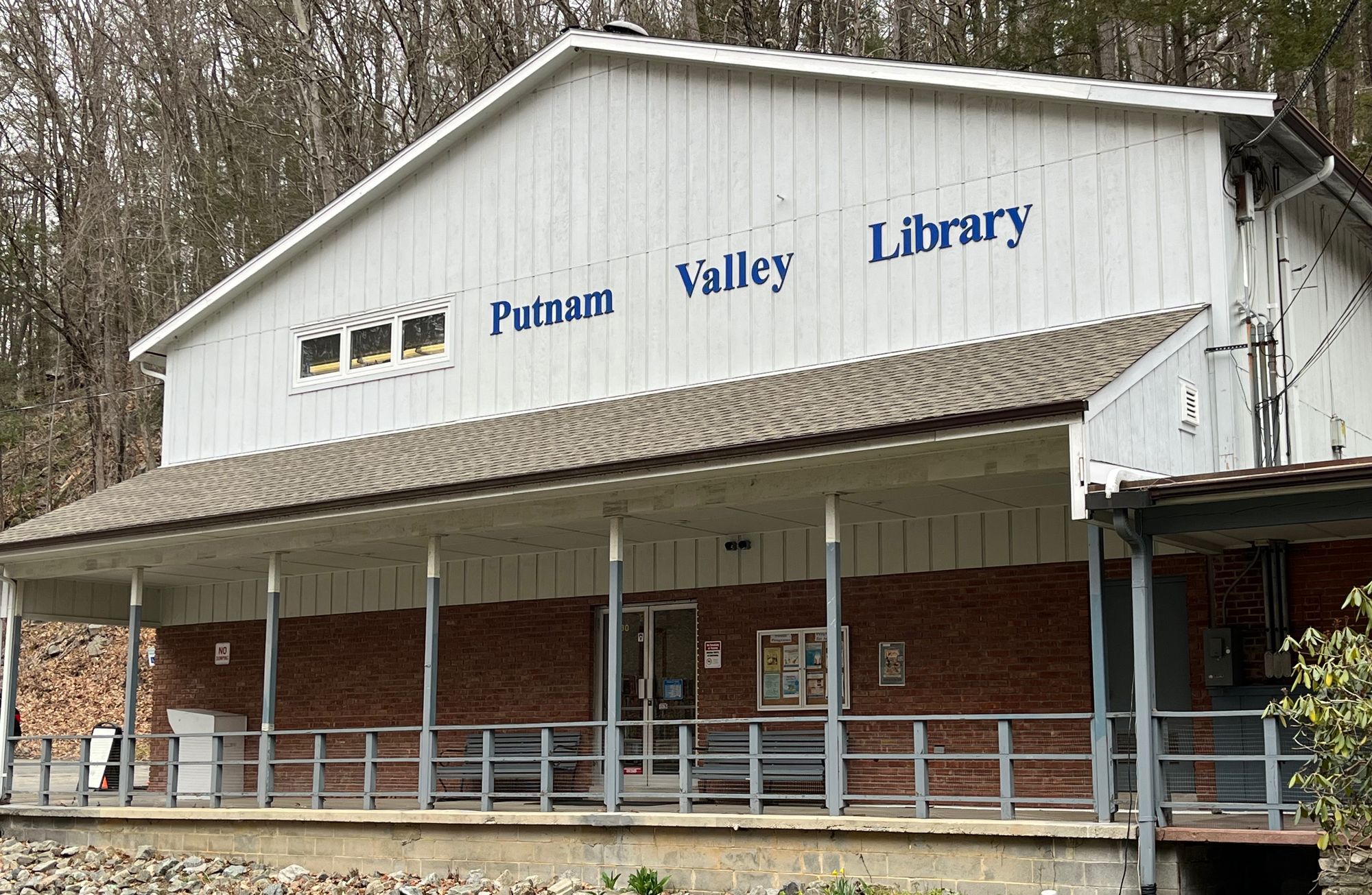 On May 16th, Putnam Valley voters who live in the school district have an important decision to make.
Do they want to continue under-investing in the town library, with the reduced hours, substandard facility and limited services that result from that? Or should they dig a little more deeply into their pockets to revitalize it, making it a more modern, valuable amenity that everyone - from parents with young children, to small business owners, to seniors - can benefit from?
Of course, when it's framed like that, the answer might seem obvious. But there is enormous complexity to this issue that makes the outcome highly uncertain.
Here is some background:
On May 16th, from 6am until 9pm, registered voters whose tax bill includes a hefty amount for the school district will have an opportunity to vote at the town's elementary school (or, by absentee ballot) on Proposition 3. That proposition proposes to let the school district become the new tax collector for the library, which is a nonprofit. This would be separate from the school district's own assessment, and the town would no longer include an allocation for the library's contract in its annual budget process. (Because the two budgeting cycles differ, the library would return funds to the town that would result from the initial overlap, thus avoiding any double-dipping.)
Why, you might wonder, would we want this convoluted-sounding process to occur? Because previous attempts by the library to make its budget fit its needs have failed. In the last ten years, Putnam Valley has the distinction of being the only town out of 66 in the Mid-Hudson Library System to have twice rejected an attempt to let the taxpayers (rather than the town board) decide what its budget should be. It's not that the town board doesn't appreciate the library. It's just that there is intense pressure on our elected officials to keep taxes from going up, and the library has trouble winning out when it's competing with critical fire, ambulance and highway-related services.
In recognition of this quandary, New York State allows libraries to put propositions on election ballots (for general elections as well as school district elections) to support their budgets separately. In library-speak, these are known as 414 and 259 votes, respectively. "The assumption is that the library will fare better if town residents approve its budget than if the town board does," said Terry Raskyn, president of Putnam Valley Library's board of trustees.
Across the state, the vast majority of libraries use this approach to get their budgets approved. However, when the Putnam Valley Library appealed to taxpayers for more support in the 2016 general election, it lost by 437 votes. When it tried again in 2019, it lost by 139 votes. And when it asked the town board for a 10% increase in this year's budget to begin addressing its critical maintenance issues, it got a 1.5% increase, similar to that of other departments.
Why does the library need so much more money? Because we have been disinvesting in it for years and it badly needs to catch up. To make ends meet, the library currently has to turn the heat off in parts of its building, there is no hot water in its main bathroom, the roof leaks in places, and the skylight is so yellowed with age that almost no light comes in. Perhaps most critically, it can only afford to be open 39 hours a week, compared to 51 in Cold Spring or 61 in Mahopac.  The closest comparison in terms of population is the town of Kent, whose public library is open 46 hours a week. Its allocates $42 per capita in public funds to its library, compared to $29 in Putnam Valley. Indeed, our town's per capita public library funding is the second-lowest of any neighboring town. (The only one lower is Brewster.)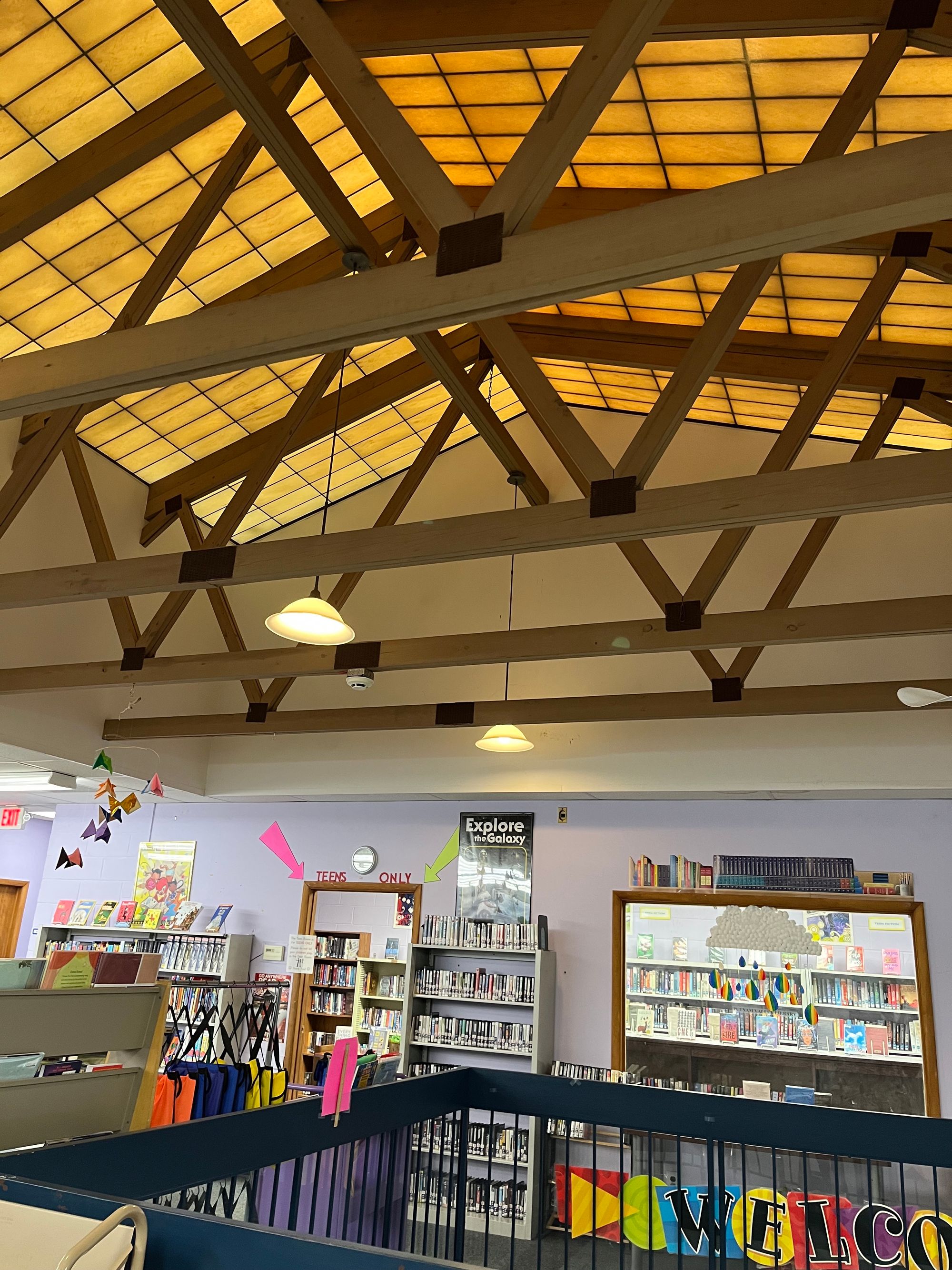 So, yes, if Proposition 3 is approved, we will be agreeing that the Putnam Valley Library should be able to count on receiving $460,000 a year from residents who live in the school district. That would be a huge increase over its current town contract for $347,650. And given that inflation is already making everyone feel strapped, it is not an easy sell. However, when spread across the school district's residents, it would amount to an increase of $49 a year (or, about $4 more a month) for an average home assessed at $400,000. And the library budget would have to stay at that level unless and until there is a new proposition.
Criticisms of the proposition are already emerging on social media and lawn signs are probably next. Some people argue that it's too big an increase, especially at a time when many households are still hurting from the pandemic and inflation. Others dislike what they consider a sneaky way to bolster the library budget and would prefer that the town board have more direct control. Raskyn argues that when they added up all the repairs that have to be made and the cost of restoring services to comparable levels of nearby libraries, the amount requested is the bare minimum. "We started with what we wanted, and ended up with a number that reflects what we absolutely need," she said. As for holding the library to account, the independent nonprofit is governed by a board which is elected annually by the library's members.
Katherine Reilly, the library's director, has a clear sense of how she and the board would utilize the increased funding over the next few years if the proposition passes. In addition to making essential repairs to the aging facility, she would restore the hours that the library is open, hire a youth services staff person (since the largest group of users are kids), update the community room, modernize the audio-visual system, expand the book collection, replace their 13-year old computers, develop support services such as 3D printing for small businesses, bring the library into compliance with the Americans for Disabilities Act, and keep up with local wages and minimum wage increases. (The library has just two full time staff.)
Last year, the library served 5,700 regular borrowers and had nearly 3,000 people attend its programs. Beyond lending books, CDs and videos, it provides free museum passes, computer training to those who need help, and a notary service. It lends Kindles to seniors, hosts a "library of things" (a recent innovation in libraries nationwide) for fishing equipment and seeds, and offers a bilingual program. In a town with no commercial center to speak of, the library has the potential to become an even more essential community asset.
To help explain this complicated issue, the library is hosting six information sessions (four on Zoom) over the next six weeks, and also making a presentation at the April 19th town board meeting. The meetings are listed on this site's Events page.
Here's how to vote, no matter your decision: If you are a registered voter who lives in the Putnam Valley school district, you can vote in person at the elementary school at 171 Oscawana Lake Road between 6am and 9pm on May 16th.
You can also request that an absentee ballot be sent to you. To do that, fill out the form available on this link or pick up the form at the office of the school district clerk, Maureen Bellino, in the administrative building next to the school between 8am and 4pm. For your absentee ballot to be counted, it must be received by Mrs. Bellino by 5:00pm on May 16th (not just postmarked). To meet that deadline, she will not be mailing out absentee ballots after May 9th.
These are challenging times for libraries everywhere. In Putnam Valley, we are not, as of now, debating whether books should be banned, but rather, how many hours doors should be open, whether heat should be on, staff should be paid decently, and books should be available. It really comes down to what kind of library we want, or, to put it another way, what kind of town we want to be.
If you have ideas for future stories or want to provide feedback, please send an email to watchingputnamvalley@gmail.com.